How to Prepare the Perfect Bath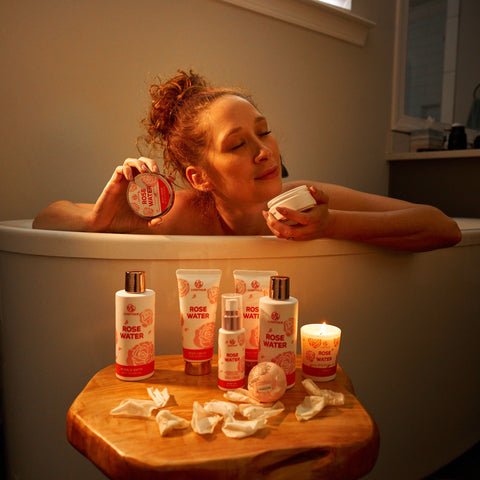 There are numerous physical and mental health benefits to incorporating a bath into your daily or weekly routine. While it not only helps clean your skin, it can also help repair it when you incorporate essential oils and bath salts.
These items are made with ingredients that naturally help with irritation and inflammation. Leaving your skin looking and feeling it's best. Warm water also helps to improve your well-being and soothe your muscles and joints. There is nothing better than enjoying a relaxing soak to treat your body and your mind.
SPA Luxetique offers a large variety of bath sets that are formulated with essential oils and Vitamin E. These ingredients help leave your skin feeling pampered and rejuvenated.
All of the sets mentioned above as well as our others found on our website are the perfect luxury spa solution. We offer a large variety of product types, scents and packaging, making our sets the perfect gift for yourself or a loved one. Nothing says "I'm thinking of you" like the gift of self-care.
Once you have your bath products ready, here are a few steps to prepare the perfect bath. You can use one of our products, or all of them!
Prepare your Bath water
Start by filling your bathtub with warm water, always ensure the temperature is not too hot. Warm water helps loosen your muscles and it also helps to increase your blood circulation so the tissues can be refreshed quickly.
Position your Bath Pillow
Position your bath pillow as you prepare to have a good soak and wind down after a long day. A bath pillow is the perfect addition to any bath relaxation time!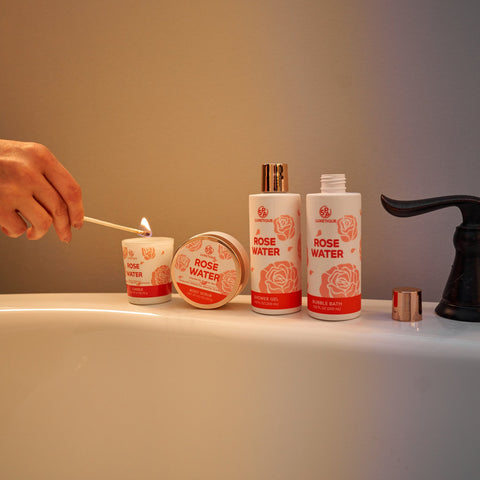 Add Bath Salts
Once your bathtub is a little over half way filled, add a cup or at least three table spoons of Epsom salt under the warm running water. Swirl the water around with your hand and enjoy the relaxation benefits as they easily dissolve in warm bath water. There is no clean up and the bath crystals are specially formulated to relieve muscle aches and pains. 
Bath salts
 are the perfect bath addition for Men and Women!
Add Your Bath Bomb
Place a bath bomb under warm running water, sit back and relax! Watch as it travels across your tub, transforming the color, releasing aromas and enhancing your mood. All of our bath bombs are enriched with Shea butter which naturally softens and hydrates your skin.
Add your Bubble Bath & Soak
Add bubble bath into any tub to increase the level of relaxation and promote fun! Bubble bath can be used on its own or in combination with Epsom Salt or any other bath time product.
Bath Bombs, Epsom Salt, Shower Gels, Bubble Bath and more! Spa Luxetique offers a wide variety of items to help ensure that you have the perfect bath and achieve the highest level of relaxation.