Ocean Breeze Shower Mousse
10% Off: First Order, 2 Bottles Pack
• Top: Sea Breeze, Lily of the Valley, Bergamot, Citrus
• Middle: Hyacinth, Gardenia, Cyclamen
• Base: Ambergris, Vanilla
• Pack of 1 Piece: 1 Shower Mousse (200ml * 1)
• Pack of 2 Pieces: 2 Shower Mousse (200ml * 2)
Indulge in SPA Luxetique's New Creation - Ocean Breeze Shower Mousse. Its unique jelly-to-foam texture transforms into a rich lather that cleanses and nourishes. Enjoy scents of ocean breeze while the mousse glides across your skin. Experience the pleasure of velvety soft skin and a refreshing scent. Revel in the luxury of an ocean-inspired escape with this unique shower experience.
Innovative Caring
Charming Aroma
How To Use
Multi Effects
It's Better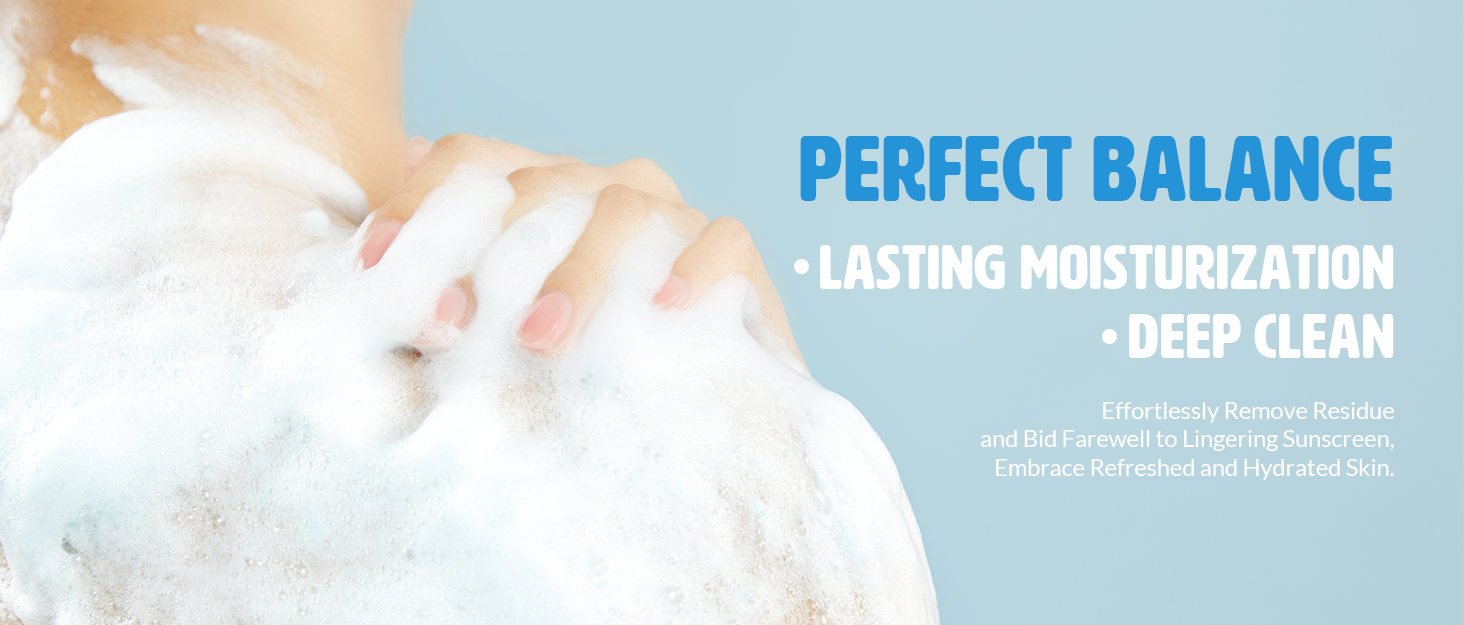 A whole new level of deep cleansing and blissful hydration: Treat your skin to an exquisite journey of pure indulgence.
Refreshing your senses with a charming aroma of sea breeze. Immersed in the bathing experience, evokingthe tranquility of the waves.
Gentle pump, abundant gel: Embrace the less-is-more ritual.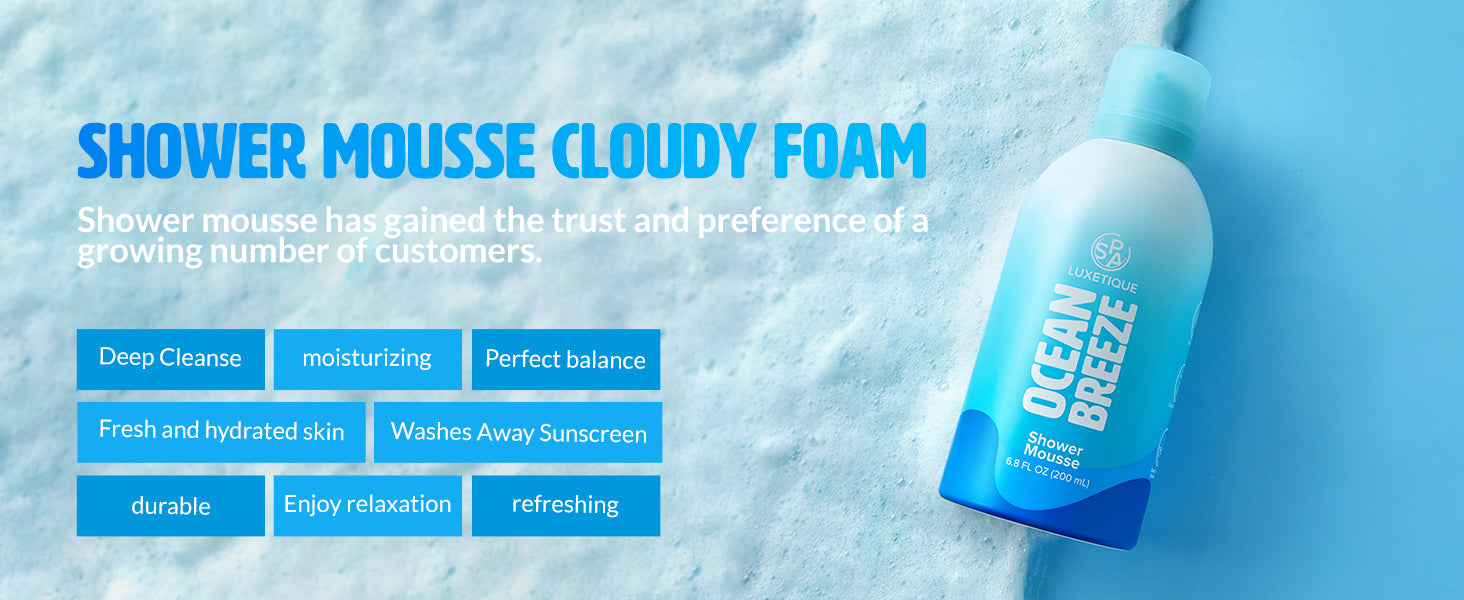 All function body wash: Our multi-purpose body wash not only keeps your skin moisturized and refreshed, but also effectively cleanses SPF 50 sunscreen without leaving any residue.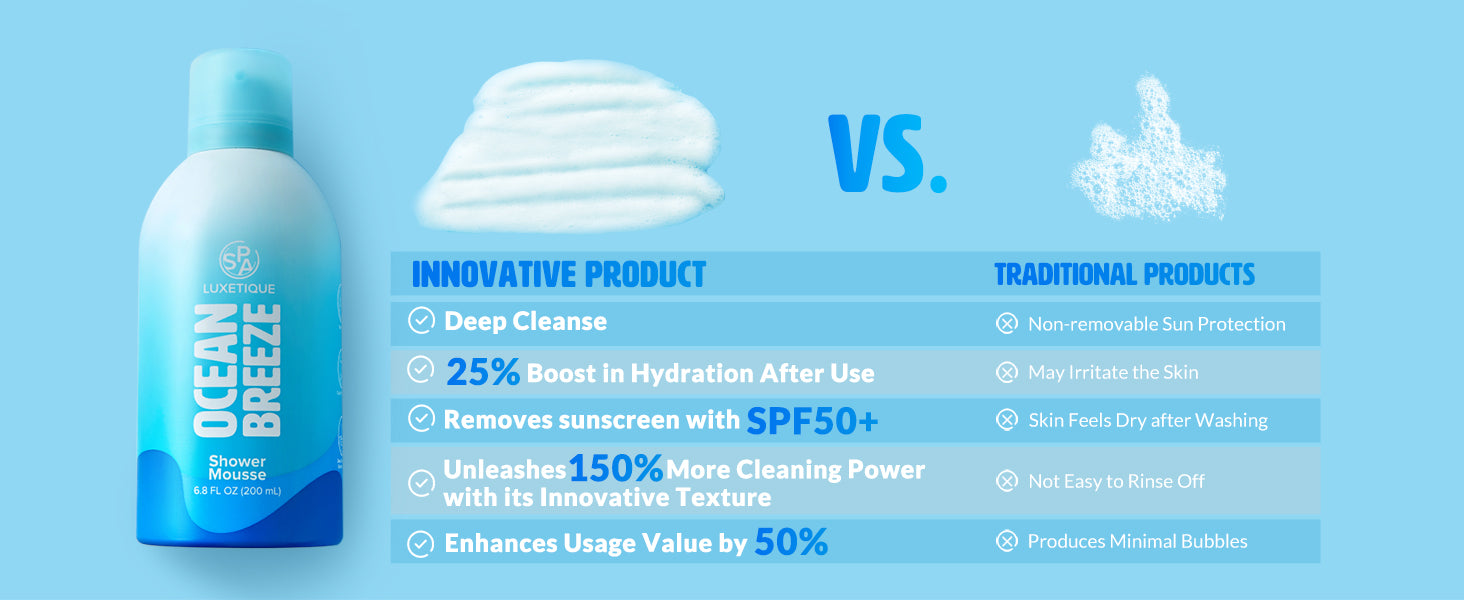 Reasons to choose our shower mousse: 25% boost in hydration after use, Unleash 150% more cleaning power with its innovative texture, and more...